Feb 14, 2020
ABOUT
We are just a few days away from the 42nd Annual Atlantic City Boat Show, an event you will definitely not want to miss! The event will be taking place at the Atlantic City Convention Center from February 26th-March 1st. At the show, there will be over 300 Exhibitors ready to show you the latest and greatest new boats, apparel, engines, trailers, and much more! Get ready to meet people with a strong passion for boating and fishing while shopping for your favorite boating brands such as Nor-Tech and Cobia.
NOR-TECH AT THE ATLANTIC CITY BOAT SHOW
Off the Hook will be displaying a new 2019 Nor-Tech 390 at the show that you will definitely want to take a look at. Come see the new, sleek center console for yourself while at the event. Two of our Nor-Tech experts, Ryan Gessel and Dennis Gunn, will be at the show to help answer any questions you have about any products on Nor-Tech's line and get you one step closer to finding the boat of your dreams. We will be located at space C66. We look forward to seeing you!
2019 NOR-TECH 390 SPORT
"The Nor-Tech 390 Sport is all about speed, without leaving style, fish- and dive-ability, and luxury in the dust. The 390 delivers incredible power while planning at near single-digit speeds. Nail the throttles and hit top speed in seconds."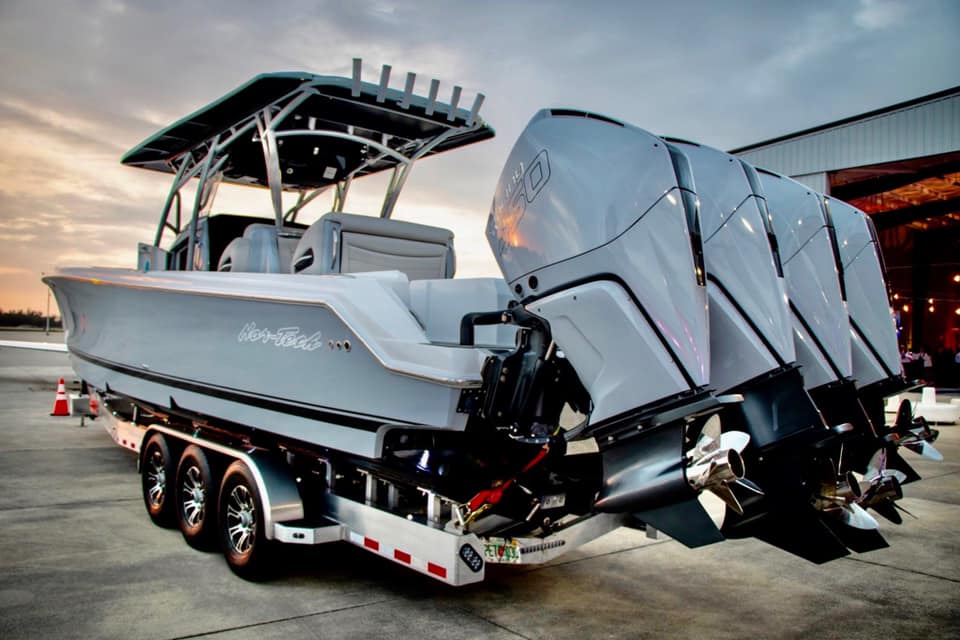 AT THE EVENT
The Atlantic City Boat Show does a great job of planning events for the entire weekend and there is truly something for everyone.
Super Thursday will take place on Thursday, February 27th. At the show, you will be able to find giveaways, food and drink specials, and admission and parking discounts. Parking will cost only $5 on Thursday and The Captain's Table Gala, which fundraises for The Community Food Bank of NJ and Let us Eat will take place on this night. Admission for the event on Super Thursday will only cost $5 after 5 pm.
The show has also planned multiple events for your young boaters, so make sure to bring your family! Children are at the event they will be able to participate in Kid's Boating, Fun Photo Ops, and will even be able to build their own toy boat. This show is the perfect way to spark a passion for boating in any child!
While at the show, new boaters and boating veterans will be able to test and show off their skills at America's Boating Club's virtual trainer. Boaters will also be given the chance to learn more about how to get the most out of their boating lifestyle at Progressive's Insurance Booth. This will give boaters the opportunity to take a hands-on boating course and get answers to boating questions regarding boat coverage.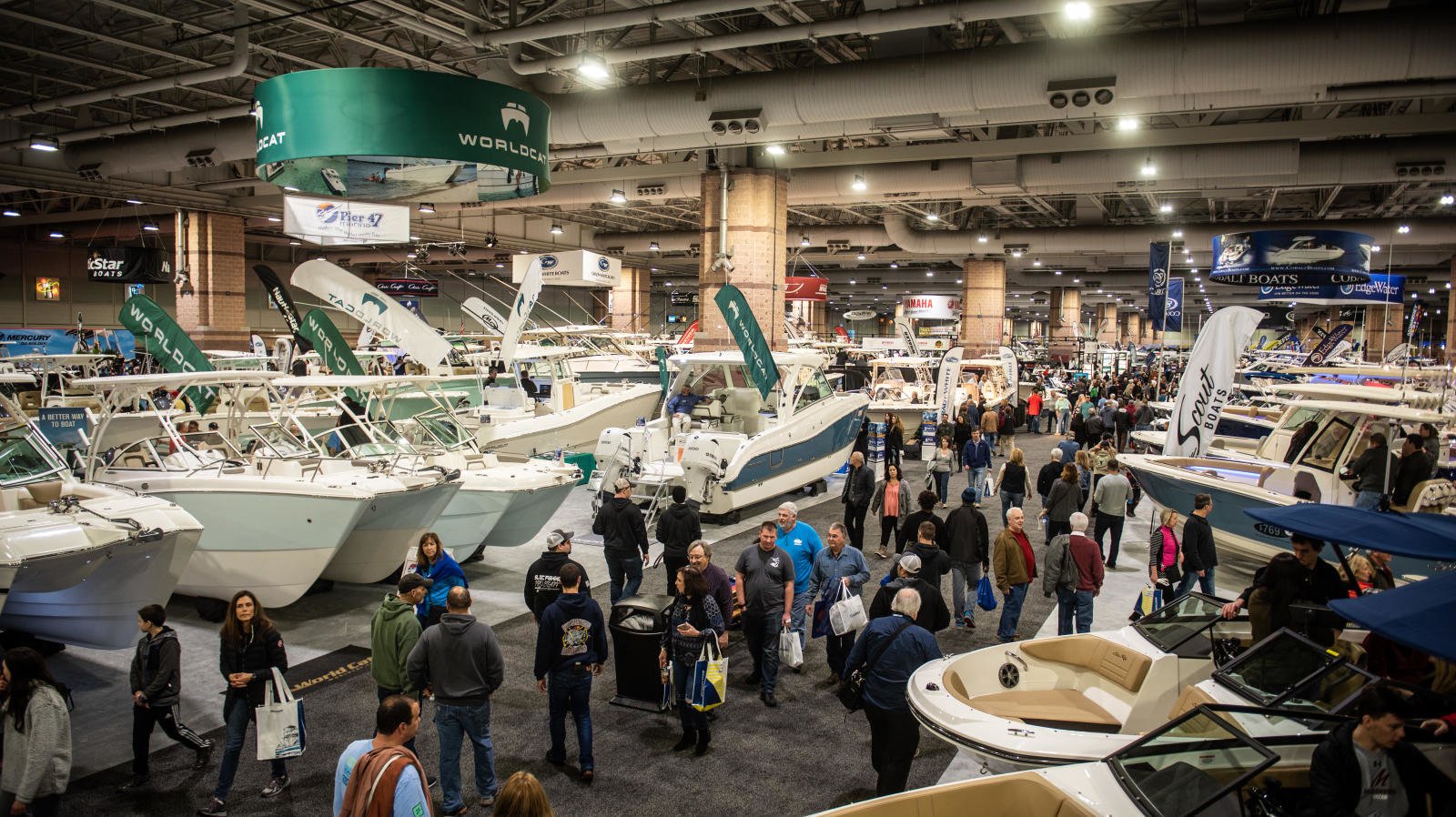 SCHEDULE
Wednesday, February 26th: 11 am- 8 pm
Thursday, February 27th: 11 am- 8 pm
Friday, February 28th: 11am- 8pm
Saturday, February 29th: 10am- 8pm
Sunday, March 1st: 10am- 6pm
TICKETS
Note: Each ticket is valid for one day only
Adult: $15.00 when purchased before February 26th
Child: Children 12 years old and under are FREE with the company of an adult
Super Thursday: $5 after 5 pm
Promo Code: BOATGO1
(It is a minimum purchase of two tickets and you will get $5 off each ticket.)
The Show also offers group discounts!
Group Admission (10-30): $11.50/day
Group Admission (31+): $13/day
Off the Hook Yacht Sales has a proven process for both dealers and private sellers to liquidate their used boats and trades immediately! We have been the industry leader in marine wholesale since 2012. If you are looking for a fast, fair, and competitive number on your boat please click here!