Dec 24, 2021
All About Boat Towing
Unexpected events happen all the time on the water, and there's a strong possibility you'll need to be towed back to the dock at some point. Knowing everything there is to know about boat towing can help you decide whether or not you want to hold a towing membership.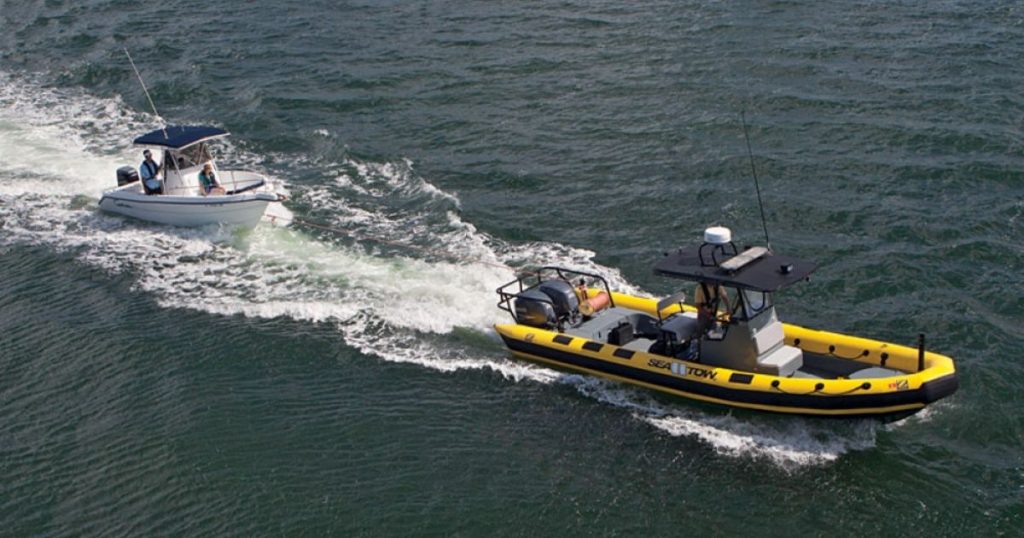 Non-member vs Member
Joining a towing service of your choice is the most cost-effective option. There is an annual membership fee that appears to be costly at first but will pay for itself over time. If you choose to remain a non-member, you could end up paying $250 or more each hour. To get you back to the dock, the tow company starts its meter as soon as they leave the dock. Because this can add up to a significant sum by the end of the rescue attempt, it's best to be safe than sorry.
The Choice Is Yours:
Sea Tow vs. TowBoatUS
Memberships at Sea Tow are laid out like so….
Gold Card: $179/year
Lake Card: $119/year
Commercial Card: $179/year
Professional Mariner Card: $365/year
Holding membership with Sea Tow includes free towing year-round, priority service, nationwide coverage, 24/7 dispatch, and free fuel deliveries. Read more about what Sea Tow has to offer on their website.

Memberships offered at TowBoatUS are…
Basic: $25/year
Unlimited Options
Freshwater: $90/year
Saltwater: $165/year
Gold: $179/year
TowBoatUS also offers a bunch of perks with each membership but they all build off of what the basic one offers. The perks included are 24/7/365 dispatch, service by TowBoatUS, over 25 benefits and services, etc. Take a more detailed look into what each level of membership has to offer here on their website.
Both towing services will either appeal to you or not depending on the type of vessel you operate and where you are located. Be mindful to note in certain levels of memberships specifically include or exclude specific parts of Florida. A great perk about both is the use of their mobile apps to call for assistance! Making it super easy for members to call for help.
GET CASH FOR YOUR BOAT IMMEDIATELY!
We pride ourselves on a sense of urgency and fair wholesale offers based on the true market value of your vessel. Off The Hook have a proven process for both buyers and sellers to liquidate their used boats and trades immediately upon contact. We have been the trusted industry leader in wholesaling boats since 2012, and we plan on keeping this strong reputation for many years to come. Fill out the form linked and get the wholesaling process started today!