Sep 22, 2022
Wilmington Boat Show
Once more, it's that time of year, and the 2022 Wilmington Boat Show is well underway. Come one, come all to the location of our headquarters for the neighborhood boat show. This year's exhibit features an interactive indoor/outdoor component for everyone to enjoy. You may enter many sweepstakes to win fantastic prizes, possibly even a 12-person inflatable raft. There are also seminars in the Wilmington Fishing Expo section of the event if you are more interested in the informational side of boats.
(Source: Nested Photography)
Where to find us?
When you enter the Wilmington Convention Center, Off the Hook Yachts will be set up in the second large convention room on the right. We are set up adjacent to Azure Funding at booth #30. Visit us to find out more about the services we offer.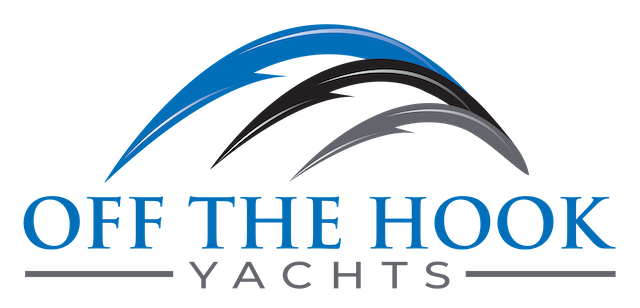 Location and Time of Show
Wilmington Convention Center, Cape Fear Community College Wilson Lot, Front Street, Nutt Street
10 Convention Center Dr, Wilmington, NC 28401
Friday, September 30, 2022: Noon to 6 PM
Saturday, October 1, 2022: 10 AM to 6 PM
Sunday, October 2, 2022: 10 AM to 5 PM
Admission to The Show
Admission (13-64) – $10
Two-Day Pass – $15
Seniors (65 & Up) – $8
Military – $8
Children (4-12) – $5
Children 3 & Under – Free
Skip the line at the box office and purchase your tickets here.
Map of the 2022 Wilmington Boat Show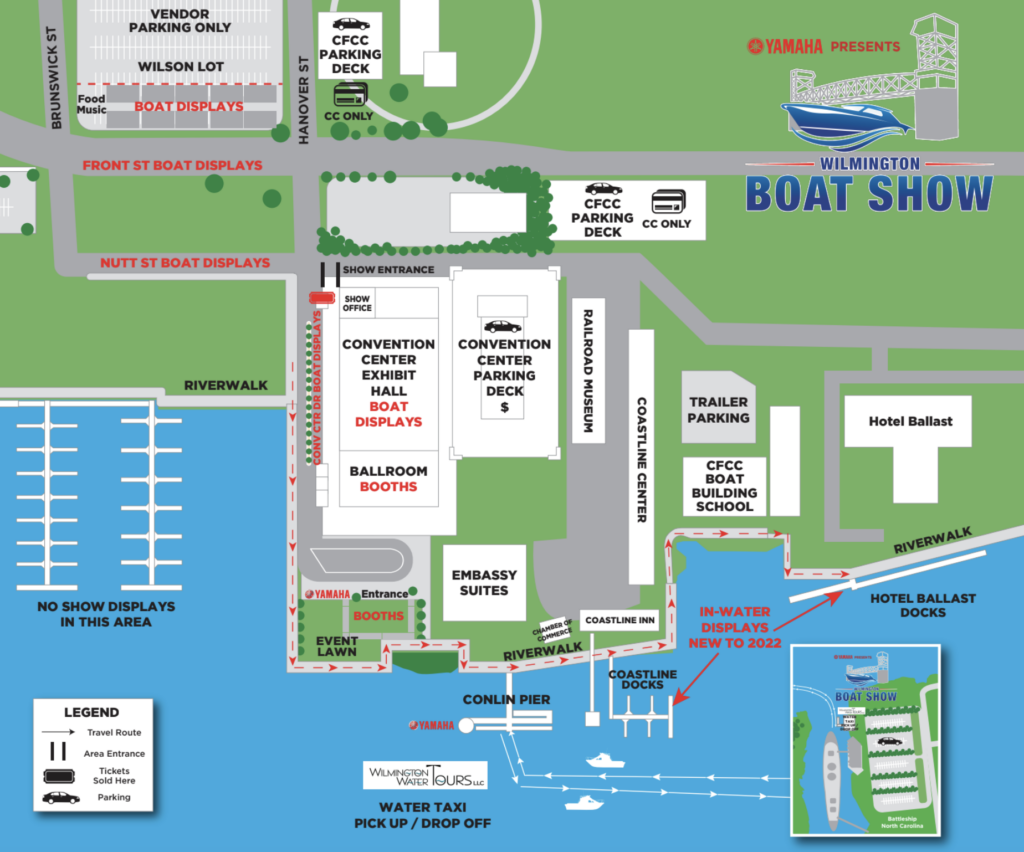 (Source: WilmingtonBoatShow.com)
Parking
Depending on whether you are in attendance or a visitor, parking will vary. Here on the website, there will be links to all of the parking information. It would be wise to plan ahead and arrive early to determine parking or a water taxi to the event. The nearest parking location to the concert is at the local community college of Cape Fear, which offers a parking deck with paid parking. Be aware that this option has a limited number of places.