Sell Your Boat Faster
At Off the Hook Yachts, selling boats is not simply a job…..it is an obsession for our professional team. With over 200 years of combined brokerage experience as well as being recognized as one of the "Top 100 Boat Dealers in the USA," by the Boating Industry, we are very aggressive when it comes to listing your boat. Whereas many boat brokerages will simply spend a half-hour listing a boat on YachtWorld and then wait for a phone call, at OTH we know what it takes to sell your boat fast, and for top dollar. We are the largest buyer of used boats in the country and have a proven system for getting used boats sold.
With our patent-pending CRM system, we are able to match buyers with sellers. Our software allows us to share leads internally, so when you list a boat with one of our brokers, you are listing the boat with our entire team! Additionally, unlike many other firms who are against co-brokering, at OTH we network with every broker across the country. Not only to find more inventory to buy, but also to see what boats they need for customers!
There are many customers out there who would love to buy your boat but they are either credit challenged, or they have a trade and cannot be a two boat owner. We are here to help. Not only do we aggressively buy boats, but we also own one of the largest national boat lenders in the USA! Rest be assured that if a customer wants to buy your boat, we will make sure they are going home with it!
Last, unlike other brokerages, we do not accept hundreds of listings. We believe that if a customer is going to spend money to have their boat sold with us, they deserve professionals who have the time dedicated to focusing on the sale of their boat each day.
You may see a broker with 50 listings, but how many times do you see the word "Sold" or "Sale Pending?" How much-concentrated effort are they capable of putting into your boat when they have 49 other listings they are trying to sell at the same time? Our cell phones are turned on 24/7, we spend 10+ hours a day in the office plastering your boat on social media, and we do whatever it takes to convert leads into sales. Persistence is one of our core values and we live up to that value on a daily basis.
For all of these reasons, our boats not only sell, but they sell fast. We have the lowest days in inventory in the entire nation according to our lenders.
Ready to put our experience to work?
Let's get your boat on the market: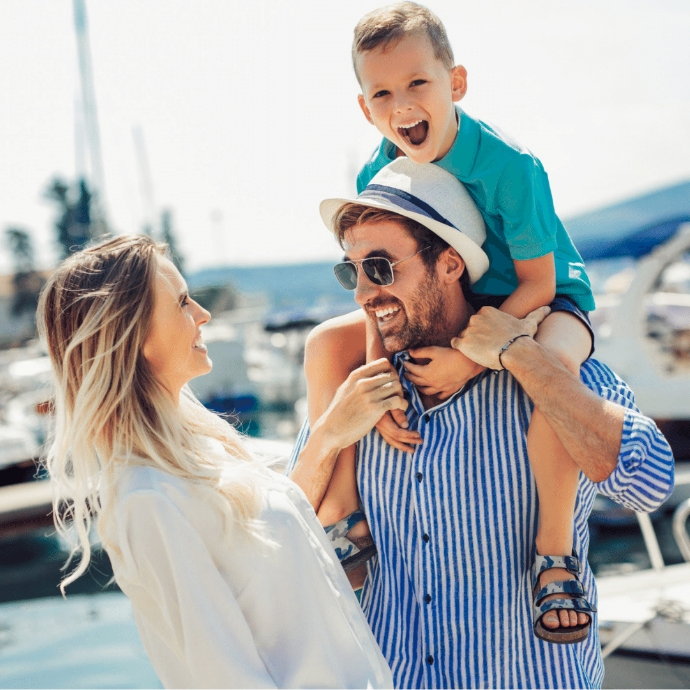 We Take Care of Everything:
Digital/Print Advertising
We had an awesome experience with KC, broker for Off the Hook Yacht Sales. We saw his listing online and flew to North Carolina to look at the boat from start to finish he helped us all along the way from booking our room to providing travel to and from the boat very knowledgeable on the boat itself and all the mechanics. I would highly highly recommend KC to anybody looking for a boat. 100% trustworthy. A man of his word.

Shelby C.

I tried listing my boat for sale online myself through Facebook, Craigslist, eBay, you name it and I wasn't getting any takers. I googled companies that buy used boats and Off the Hook appeared. I filled out their online form and a broker called me with a quote. I can't believe I wasted so much time and money on listing my boat on my own rather than using Off the Hook. I highly recommend them!! - David G.

We highly recommend selling your boat to Off the Hook Yachts if you are needing cash quickly! Their entire process was so easy from filling out the online form, to signing documents, and picking up our boat. Thank you, KC and the Off the Hook Team! - The Johnsons

The J.

I had a 2017 Sea Ray 350 with outboard motors for sale and reached out to Off the Hook Yachts because a friend referred me. I filled out their form, received a quote, and we closed within a week! Not to mention, it was CASH! For anyone who is thinking about selling their boat, definitely sell to Off the Hook. - Bryan N.

Brian N.

We would highly recommend Kyle Walker for selling and/or buying. He's a pleasure to do business with, very responsive, and extremely knowledgeable of the process. We can't wait to find our next purchase with Kyle. Thank you

Randy & Karen S.