Apr 24, 2020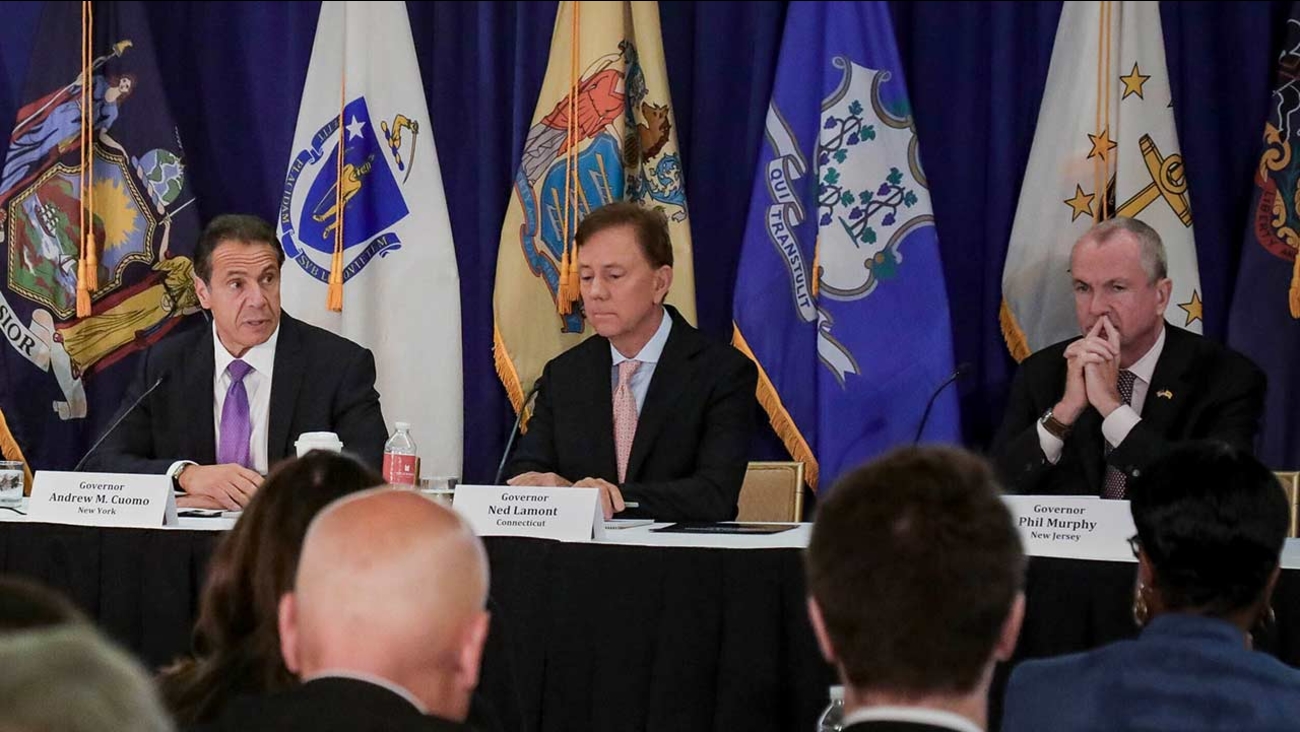 Good news for boaters and the marine industry. On Saturday, April 18th Governor's Phil Murphy of New Jersey, Andrew M. Cuomo of New York, and Connecticut Governor Ned Lamont recently announced marinas, boatyards and marine manufacturers will be allowed open for personal use as long as strict social distancing and sanitization protocols are followed.
"Our states share workforces, resources, public transit, and we all share a connection on the water," Governor Lamont said in the statement. "This is yet another example of how our states have shared interests, which is all the more reason to collaborate on these kinds of decisions. This decision provides uniformity across our marinas."
The three states are members of an 18-state regional coalition coordinating
a plan for recovery once the coronavirus pandemic reaches a more manageable stage. Cuomo announced the coalition on April 13, 2020.
The areas will only be allowed for personal use only. So chartered and rental services will continue to be closed. The three governors really understand how important it is for our well being to be able to enjoy our boats on the water while abiding social distancing measures. Nearby restaurants will still be limited to take-out or delivery service as well. The three states said they've adopted this shared policy to ensure there was no confusion or efforts to shop between states for waterfront access.
"Throughout this pandemic, we've worked closely with our friends in neighboring states to implement a uniform regional approach to reducing the spread of the virus," Cuomo said. "Aligning our policies in this area is another example of that strong partnership, and will help ensure there is no confusion or 'state shopping' when it comes to marinas and boatyards."
Southern States are Also Reducing Lockdown Measures
States are Relaxing Boating and Beach Lockdown Measures
New Jersey, New York, and Connecticut aren't the only states that are relaxing their lockdown measures. Many southern states like Florida, Georgia, and South Carolina are hopping on the bandwagon. Gov. Ron DeSantis of Florida gave some municipalities the green light April 17 to reopen beaches with restricted hours for walking, biking, hiking, fishing, running, swimming, taking care of pets and surfing. On April 21, Gov. Brian Kemp of Georgia  said he was allowing certain businesses to reopen on April 24, including gyms, fitness centers, bowling alleys, barbers, cosmetologists and massage therapists. Gov. Henry McMaster announced a plan April 21 called "Accelerate South Carolina." Clothing, department, furniture, jewelry and sporting goods stores, as well as florists and flea markets can reopen but will be forced to operate at reduced capacity. The closure on beaches will be lifted, though it will be up to local officials to decide on the reopening of specific beaches.
While the coronavirus is still not completely controllable it is important to follow social distancing guidelines in your state in order to flatten the curve. The great news about all of this is that taking out your boat is the best way to social distance yourself. If you don't have a boat yet and are considering purchasing one before the summer, check out our used inventory here! There is no better time to buy a boat than now with low financing rates and the best deals on the market.
Sources: Business Insider: "New York, Connecticut, and New Jersey have reopened marinas and boatyards as Gov. Cuomo reports coronavirus may have passed its peak"
NMMA: "Governors of New York, New Jersey and Connecticut announce plans to reopen marinas, boatyards and marine manufacturers for personal use"USA Today: "Governors of New York, New Jersey and Connecticut announce plans to reopen marinas, boatyards and marine manufacturers for personal use"
Off the Hook Yacht Sales has a proven process for both dealers and private sellers to liquidate their used boats and trades immediately! We have been the industry leader in marine wholesale since 2012. If you are looking for a fast, fair and competitive number on your boat please click here!